"The difficulty of IVF or any fertility issues is the hope and the shattered hope, the dream that it might happen this time and then it doesn't happen, says Brooke Shields."
The above statement clearly explains the 'not so easy' path to parenthood via In Vitro Fertilization (IVF) procedures.
Many young women are understandably enticed by the once widely publicized message that delaying pregnancy has no potential risks.
They could still have babies through in vitro fertilization, also known as I.V.F. On the ground level, the truth is bitter as after a certain age, women are not much fertile to give birth to a healthy child or even achieve a successful conception without certain risks.
When these thoughts enter your mind, you begin to find an answer to one of the most frequently asked questions, How old is too old to have a baby?
Both science and statistics have us all believe that fertility is non-existent over 40 years, and once you celebrate your 40th, the time is running out.
The reality of every woman and every case is different, and the advancement in technology is also rapidly changing the dynamics of IVF success rates after 40. One must also consider the prominent and existing risks of IVF for older women.
IVF at 40: What is the likelihood?
Achieving natural pregnancy for women over 40 is possible but owing to various reasons, the chances of IVF for older women are less as fertility in women begins to decline once she surpasses the age of 32 or more. As per the researchers, the IVF success rate under 40 is comparatively low because a woman only has a finite number of follicles (eggs) at birth, and the follicles decrease in number as a woman ages. Even though a 40-year-old woman is still left with over 10,000 eggs, it is just 3% of the number of follicles (300,000) present at the inception of puberty.
For older women, chances of failed conception, congenital disabilities in the offspring, and miscarriage increase due to the follicles accumulated mutations as a woman ages.
Options of IVF for women after 40
Several studies on 'the best time to plan for an IVF treatment' reveal that IVF treatments show better results when you plan a pregnancy in your most fertile years.
When women surpass the age 40 and above, they tend to have reduced fertility potential compared to the fertility potential and IVF success rate under 40. They also have considerably lower success rates with fertility treatments, including In Vitro Fertilization (IVF).
Women over 38 or 40 years of age have very few follicles left, and they usually respond poorly to traditional ovarian stimulation. Due to the lower pregnancy rates with standard IVF, there are chances of experiencing failed conception or pregnancy that doesn't last.
The right treatment option for such women is the 'mini-IVF' procedures performed under a highly specialized pure air environment that is a safe and dependable system for embryo freezing and a distinctively mild ovarian stimulation protocol.
What is Mini-IVF?
Mini-IVF, which is also popularly known as minimal stimulation IVF, is a low-cost IVF treatment that utilizes a decreased stimulation (gonadotropin) medication method to achieve conception with higher success rates than natural conception.
When a woman reaches the 3-day of her menstrual cycle or has been six days of stopping birth control pills, the fertility expert starts a low dose of Clomid.
It helps in the stimulation of the pituitary to release F.S.H. and L.H. naturally. It is beneficial for older women who don't want to undergo a lot of invasive procedures.
Mini IVF procedures require fewer fertility medications. Some of the other candidates for Mini-IVF are:
Women about to undergo cancer treatment
Women diagnosed with PCOS are at increased risk of developing OHSS.
Women with low ovarian reserve
Couples that don't want to have multiple childbirths.
Mini IVF success rates over 40
Mini IVF procedures are a better option for women over 40 who think they are too old to have a baby. However, the mini-IVF success rates are comparatively less as compared to that of the conventional IVF treatments.
According to a research study conducted on women aging 39 years or younger who underwent the mini-IVF process for around six months, nearly 50% of the mini-IVF group successfully achieved conception and gave birth to healthy kids.
Role of the Best fertility clinic for women over 40
The best IVF clinic for women over 40 considers that giving a couple of opportunities to complete their family is more important than their success rates on records.
Older women need to plan to get pregnant to understand the significant IVF risks and how the best IVF clinics help them make the right choice for their treatment.
Any couple must go to an IVF clinic that specializes in high IVF success rates over 40.
One should go for the best-known clinics for their state-of-the-art infrastructure, advanced equipment, a team of expert doctors, embryologists, and other paramedical staff.
These clinics should have a good track record of achieving high IVF success rates for fertility treatments.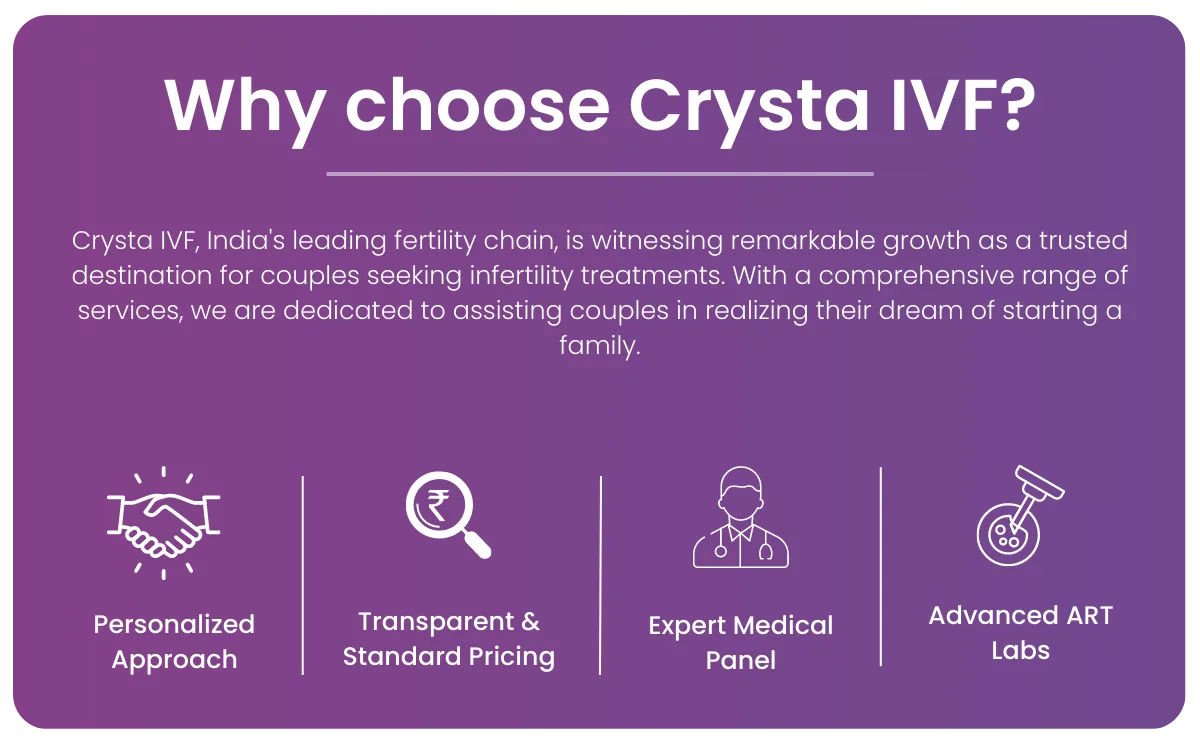 Before you go
It is essential to consult a fertility care team with outstanding experience designing the right treatment of IVF for women over 40 to meet the specific medical history and conditions of patients planning to have a baby. It would be helpful for older women to consult the IVF centre in Kolkata for women over 40 to get the best medical advice from top fertility experts for their treatment.