Known as the best fertility expert in Noida, Dr. Sweta Gupta is the Medical Director at Crysta IVF, with experience in delivering compassionate services to over thousands of infertile patients.
With her dedicated persona and immense knowledge, she has committed her entire life to the welfare of aspiring couples to cherish their parenthood dreams.
If you are one of the struggling couples and yet to find a way to a happy and complete family, Crysta IVF is here to support you.
Wish to know further details about the doctor, her achievements, and more?
This article details the complete information about Dr. Sweta Gupta and why she is considered the best IVF doctor in Noida.
Dr. Sweta Gupta's Thoughts on Infertility
Despite the ongoing facade about infertility existing only in women, Dr. Sweta Gupta makes it evident that infertility can occur to anyone, irrespective of gender and age. Thus, if you ever find infertility drilling your thoughts, remember that it is a prevailing health disorder affecting men and women equally.
The inability to conceive is usually because of causes personalized to a couple, due to primary or secondary causes of infertility.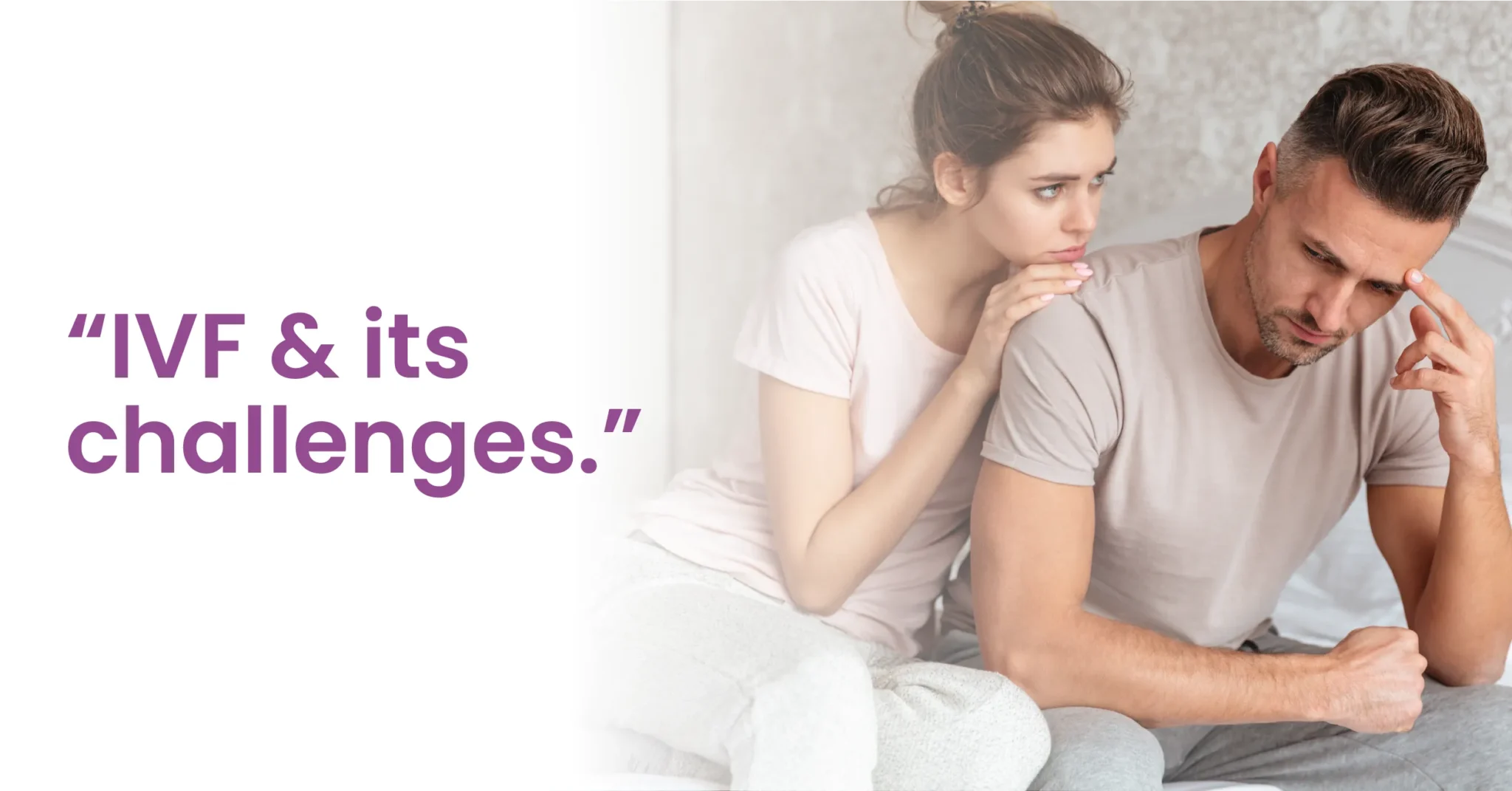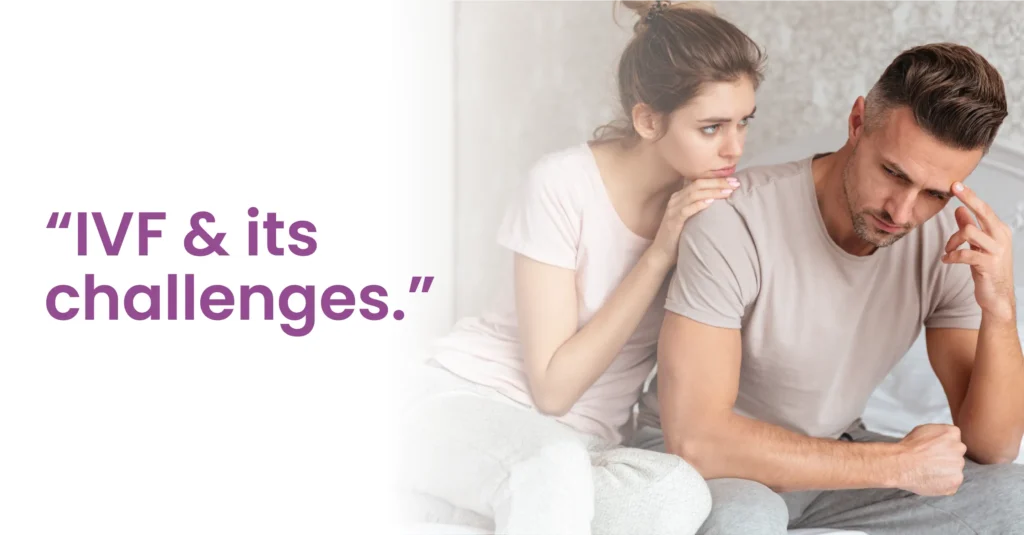 Understand the term "IVF."
In-vitro fertilization (IVF) is a process in which the reproduction process occurs outside the human body. In this process, eggs and sperm from a woman's ovaries and a man's sperm are extracted and combined in a petri dish inside a modern laboratory to form a healthy embryo so that it can implant inside the mother's womb.
Under What causes a couple selects IVF treatment as an ideal solution?
After consultation with Dr. Sweta Gupta and knowing the significant causes, a couple desiring to become parents decides on IVF treatment.
Growth of endometrial tissue- A condition where a replica of tissue that grows inside the lining of the uterus grows outside of it.
Blockage of fallopian tubes- Fallopian tubes work as a pathway for a fertilized egg to reach the uterus.
Increased age of the woman- When a woman's age increases, her eggs start declining.
Ovulation Disorder- Ovulation disorder occurs when a woman fails to produce a mature egg even at reproductive age.
Hormonal problems- Hormonal complications result in irregular, missed, or heavy menstrual cycles.
Genetic Disorders- These genetic disorders are passed down from generation to generation. For example, Damaged fallopian tubes.
Erectile dysfunction- (ED) in men is the disability in which a man fails to keep or have an erection firm enough for sexual intercourse.
Lower production of eggs and sperm- Lower production of eggs and sperm leads to infertility in couples.
Deficiency in eggs and sperm- Not enough production of eggs and sperm lowers the possibility of a successful pregnancy.
Obesity- Obesity in men and women makes it almost impossible to have a successful natural pregnancy.
Poor lifestyle choices- Lifestyle choices such as excessive alcohol, smoking, drugs, and caffeine while not having any physical activity lead to infertility in a couple.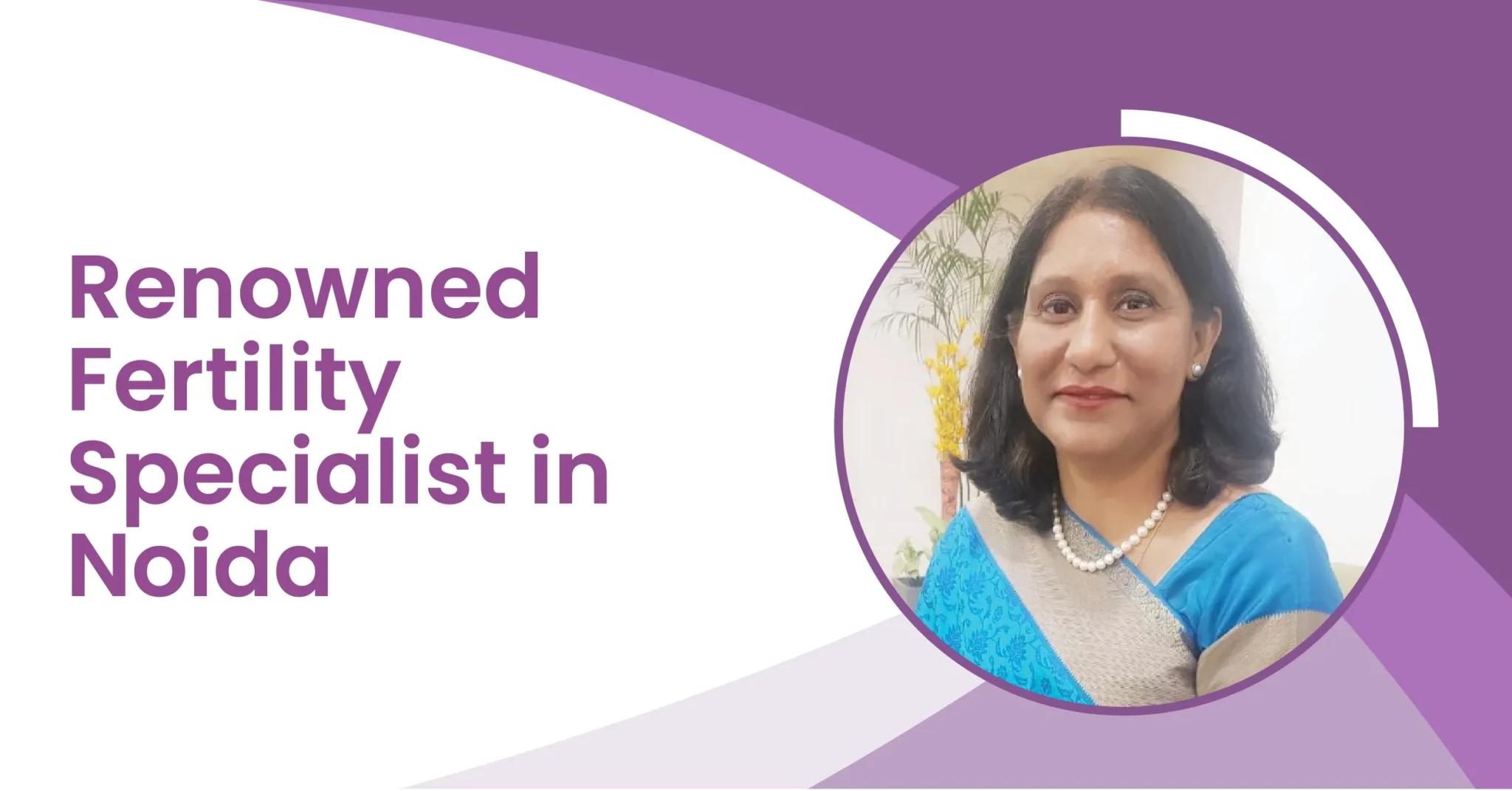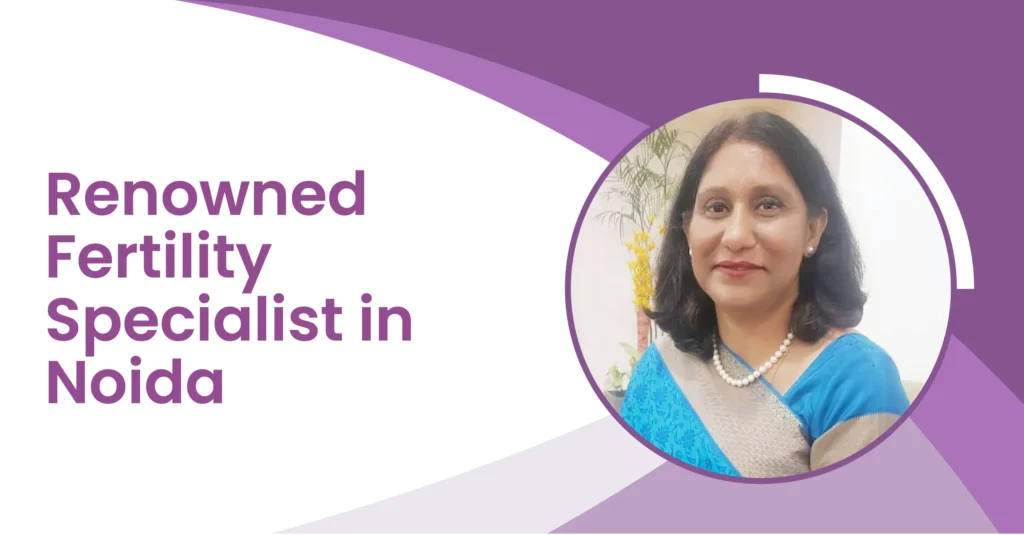 Why is Dr. Sweta Gupta famous for being the best IVF doctor in Noida?
Fame for doctors comes with performance and expertise. Let us understand why Dr. Sweta Gupta has been a renowned name in Noida for Infertility Treatment.
Success Rate For IVF Treatment:
To decide who is the best IVF doctor in Noida, it becomes essential to know the past success rate to make a rightful decision. Thankfully, with her immense knowledge and 25+ years of experience, Dr. Sweta has handled many patients with care and has experience with more than 12,000 successful IVF cycles.
She has treated many patients with IUI, IVF / ICSI/ IMSI, TESA, PESA, blastocyst culture, cryopreservation, laparoscopy, and hysteroscopy while running successful donor programs. Also, to provide the most accurate results for a successful and healthy delivery. She ensures to boost the higher success rate with her professionalism and skills.
Experience-
Dr. Sweta Gupta is a renowned IVF specialist and medical director of Crysta IVF with more than two decades of experience. Not only this, but she has also worked with the NHS(UK) for a decade. She has been pivotal in establishing a growing Medicover Fertility, a European chain, in India.
Before joining Medicover Fertility, Dr. Sweta Gupta was the Medical Director of Bourn Hall Clinic. Also, she has been the Director of Moolchand Fertility Centre in New Delhi in the past. Hence, with her keen evidence-based practices and latest medical advances, she has remained constant in fulfilling all the couple's dreams.
Qualifications:
Dr. Sweta Gupta's journey to becoming the top fertility expert started when she qualified with an MBBS degree from Lady Hardinge Medical College, Delhi.
A detailed insight into Dr. Sweta Gupta's Education:
She earned her MD in Obstetrics and Gynecology to better understand the female reproductive system and the pregnancy journey.
Furthermore, to complete the only dream in her eyes of making India free from infertility challenges, she attained her Master's degree in Reproduction and Development from Bristol University, UK.
She completed her clinical fellowship in reproductive medicine and ART at London's Homerton University.
To gain more expertise, she attended an advanced laparoscopy course from MOET Guildford and a course in ultrasound in obstetrics, gynecology, and doppler from Sheffield, United Kingdom.
With her brilliant act of knowledge and commitment, she became certified in assisted conception technology by the British Fertility Society and has been awarded MRCOG and FRCOG by the Royal College of Obstetrics and Gynaecology in London, UK.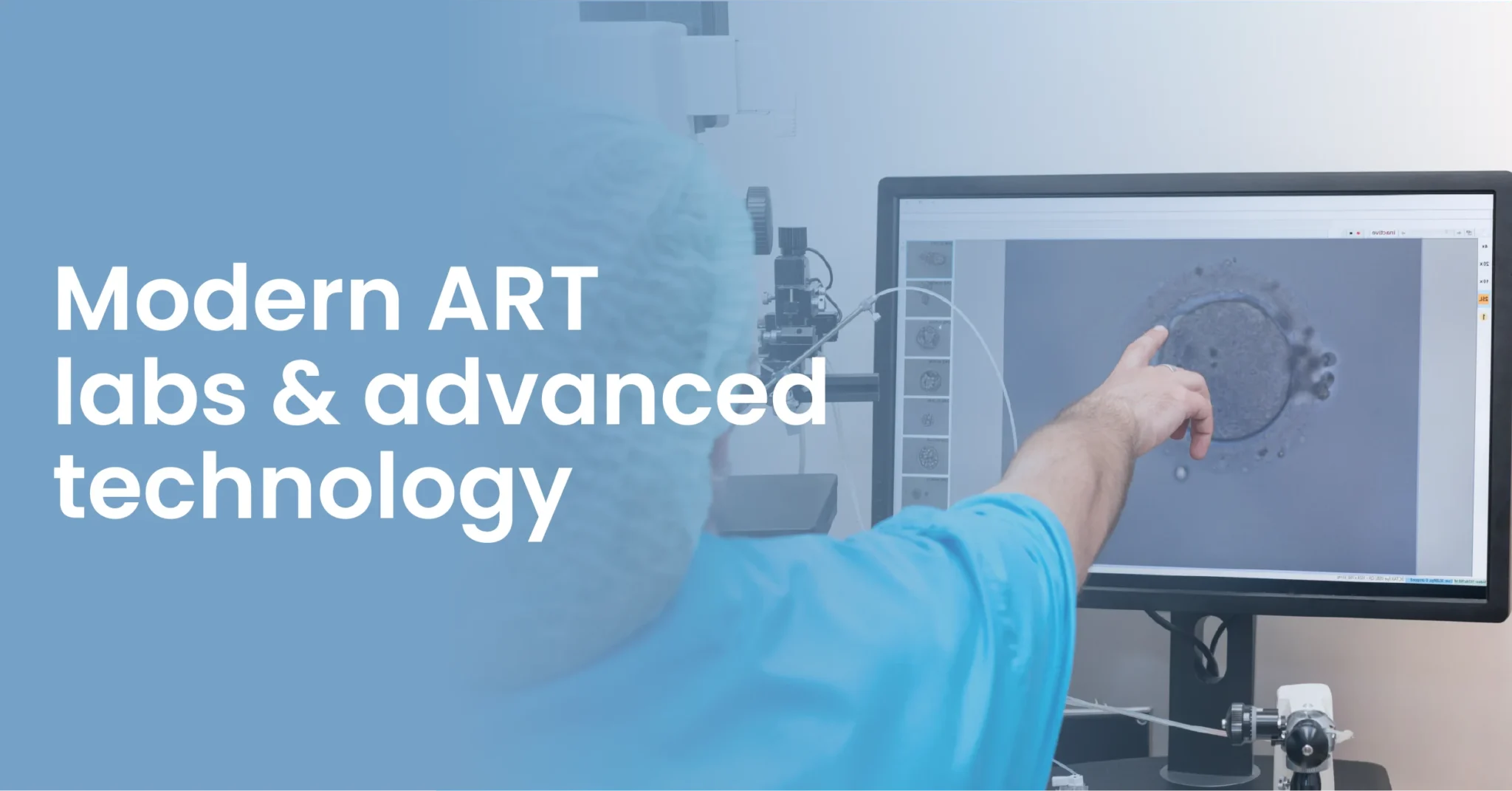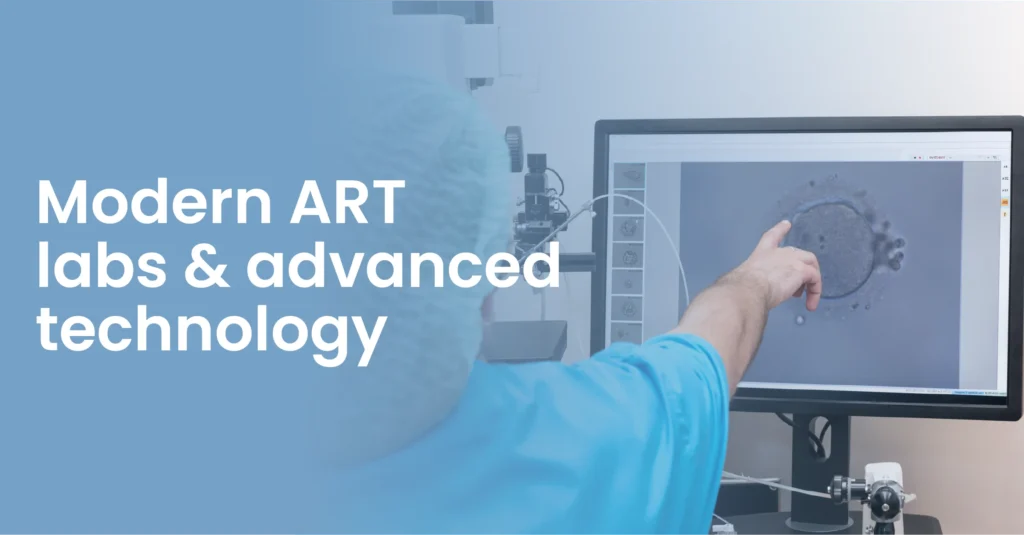 The technology she works with- Modern advanced technology and lab standards are eminent for the success of IVF. Hence, Dr. Sweta Gupta, the medical director of Crysta IVF, enables embryologists and test-tube baby infertility specialists to maintain a healthy environment for the mother and the development of an embryo. She practices at the Crysta IVF center, which is well equipped with treatments such as ICSI, IVF, IUI, other infertility treatments, embryo freezing, surgical sperm retrieval, etc.
Consultation fees: Despite being the top fertility expert in Noida, Dr. Sweta Gupta affirms that every single couple deserves a chance to have a consultation that they can easily afford without causing a risk to their pocket. And what's better than having a splendid opportunity to waive a first consultation fee? Hence, breaking all the stereotypes, she offers her first non-cost consultation with the sole motive of fulfilling every couple's wish to become proud parents without facing various obstructions in the process.
Book your appointment with Dr. Sweta Gupta right now!
Dr. Sweta Gupta is recognized as an exceptional fertility expert in Noida when it comes to providing striking solutions to wannabe mothers and fathers. She has been in the fertility industry for more than 25 years with the sole motive of delivering every infertile couple with the happiness of becoming a new parent.
However, if you are stuck anywhere about the consultation fee to comprehend more about infertility illness, then do not trouble yourself too much as Dr. Sweta Gupta waives her first consultation fee with a motive to provide an equal chance to every couple so that the infertility rate in India can be decreased more frequently. Hence, to start your never-ending journey of being a happy and proud parent, consult with the best IVF doctor in Noida right now!